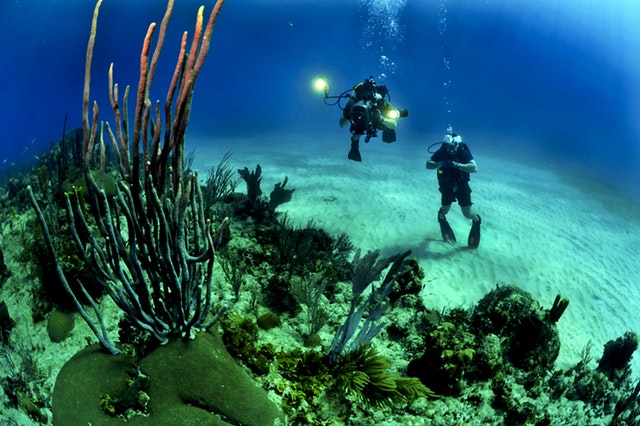 Deco International is the first Egyptian German company specialized in underwater medical emergencies in Egypt. The company was founded in November 1998 in El Gouna, 20 kilometers north of Hurghada / Red Sea. The company installed its first Recompression Chamber in El- Gouna Hospital in December 98 and started operating there ever since.  
In summer 2000, the company built a medical center in Marsa Alam, and successfully installed its second Chamber there. This medical center was equipped with emergency care facilities and a well trained staff and has surely turned out to be not only a diving emergency center, but also a life saving medical center in this rapidly growing remote area of the red sea.
With the continuous growth of number of resorts, hotels, and accompanying diving centers along the Red Sea coast in the area of El Quesir and Safaga, immerged again the necessity of installing another Chamber in this area, and the company's offer was welcome by both the Governor of Safaga and the Ministry of Health, so the company opened a third center in the General Hospital of Safaga in August 2003 and installed there its third chamber.
Lately, Deco International has launched its fourth chamber in Dahab, South Sinai in September 2005 in an up to date Hyperbaric facility as a first stage of the Deco poly clinic that will serve the whole community of Dahab by summer 2006.
DECO International team opened the modernst Recompression Chamber and 24 hour medical emergency facility in the Marina of Hamata, 135 km South of Marsa Allam city starting at 1st of February 2010. Our company deals with all insurance companies and has a 24 hour hotline to answer any of your questions. We are linked to El Gouna International Hospital and an onsite ambulance is stationed at our new location.
D.E.C.O. european Chambers are located in modern Hospitals providing comperhensive highly integrated medical services including intensive care Units of which are vital for treatment of serious diving accidents as well as a 24 hour hotline and emergency services of which include stationed Ambulances.
Our renowned experts from Germany: Prof. Dr. Claus-Martin Muth & Dr.med. Fadel El Fayoumi team up with several local experts to offer broad medical coverage with German Standards. In proud cooperation with all major European Insurance Companies and many European hospitals and naval institutes.
D.E.C.O. International is a Non Profit Organization and invests all profits into new facilities to offer absolute security to all divers. Our chambers are providing healthcare services to all Arab & Bedouin locals free of charge as part of helping the local community.